Looking to venture into the interior? Ogle Airport has a domestic terminal with local flights that depart regularly to the interior of Guyana.
Air Guyana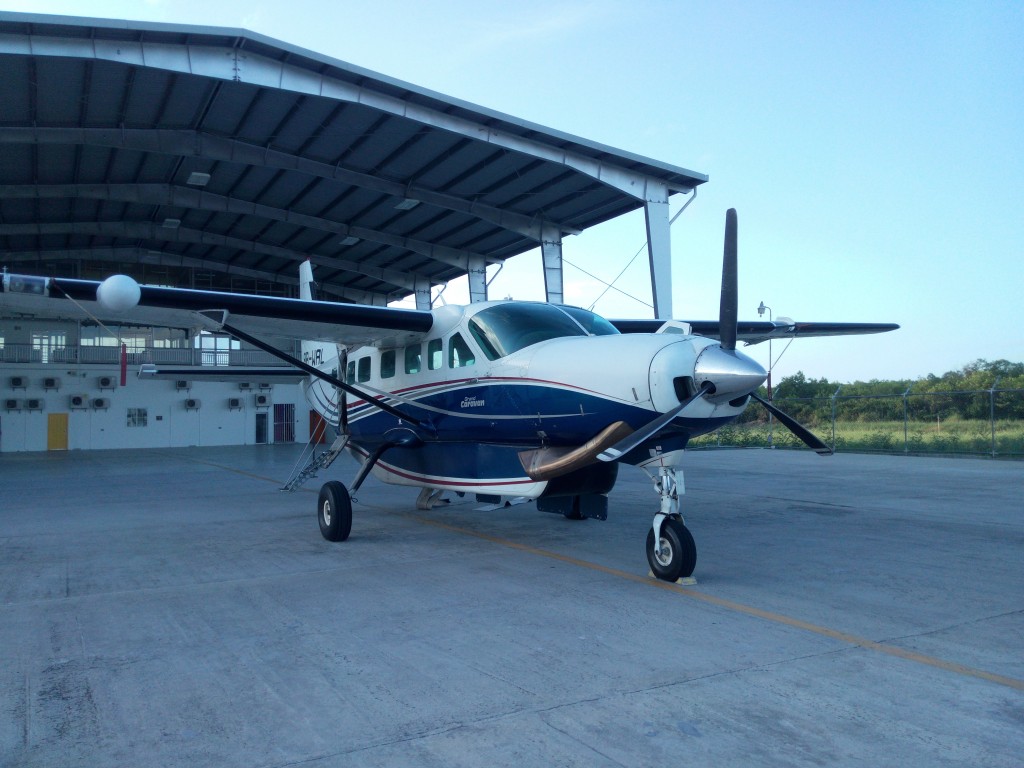 Wings Aviation Limited, the parent company of Air Guyana Inc., was established on February 1, 1984 as a result of the demand by the local mining sector for reliable and economical air transport service to the Interior of Guyana.
Wings Aviation Ltd. provided charter services to the mining and indigenous communities in various interior locations utilising, in the initial stages, a Cessna 185F, a Cessna 182, a Cessna 402B, and a Cessna TU206G
Wings Aviation Ltd., along with Air Guyana Inc.., have continued to provide charter services with the Cessna 206 and Caravan to the mining communities and others in the various Interior Locations. Additionally, we provide tourist flights to Kaieteur, Orinduik, Iwokrama and other exotic tourist destinations in Guyana.
Air Services Limited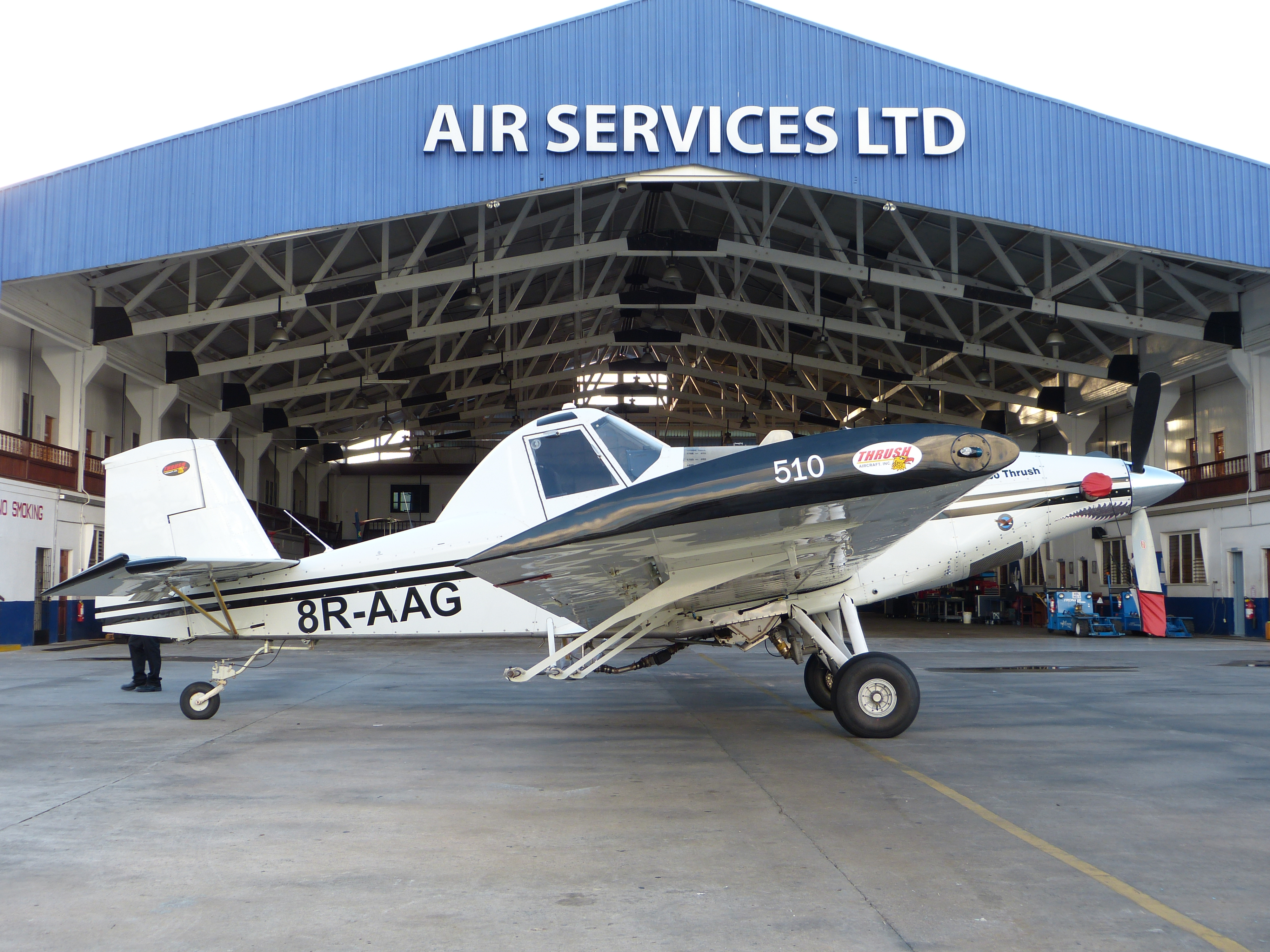 With over fifty one (51) years experience in the aviation industry, Air Services Limited (ASL) provides a safe, efficient and reliable service to all of Guyana's interior destinations, including some of the most inaccessible areas.
Located at the Ogle International Airport, we operate an extensive fleet of aeroplanes and helicopters, optimized to suit the needs of our customers. This includes Cessna Grand Caravans, BN2A Islanders, Cessna 206s, Cessna 172s, Bell 206 L-4 and R-44 Helicopters.
Apart from our base at the Ogle Airport, ASL also operates a modern hangar at Mahdia from which we shuttle over 300,000 lbs of cargo per month.
Roraima Airways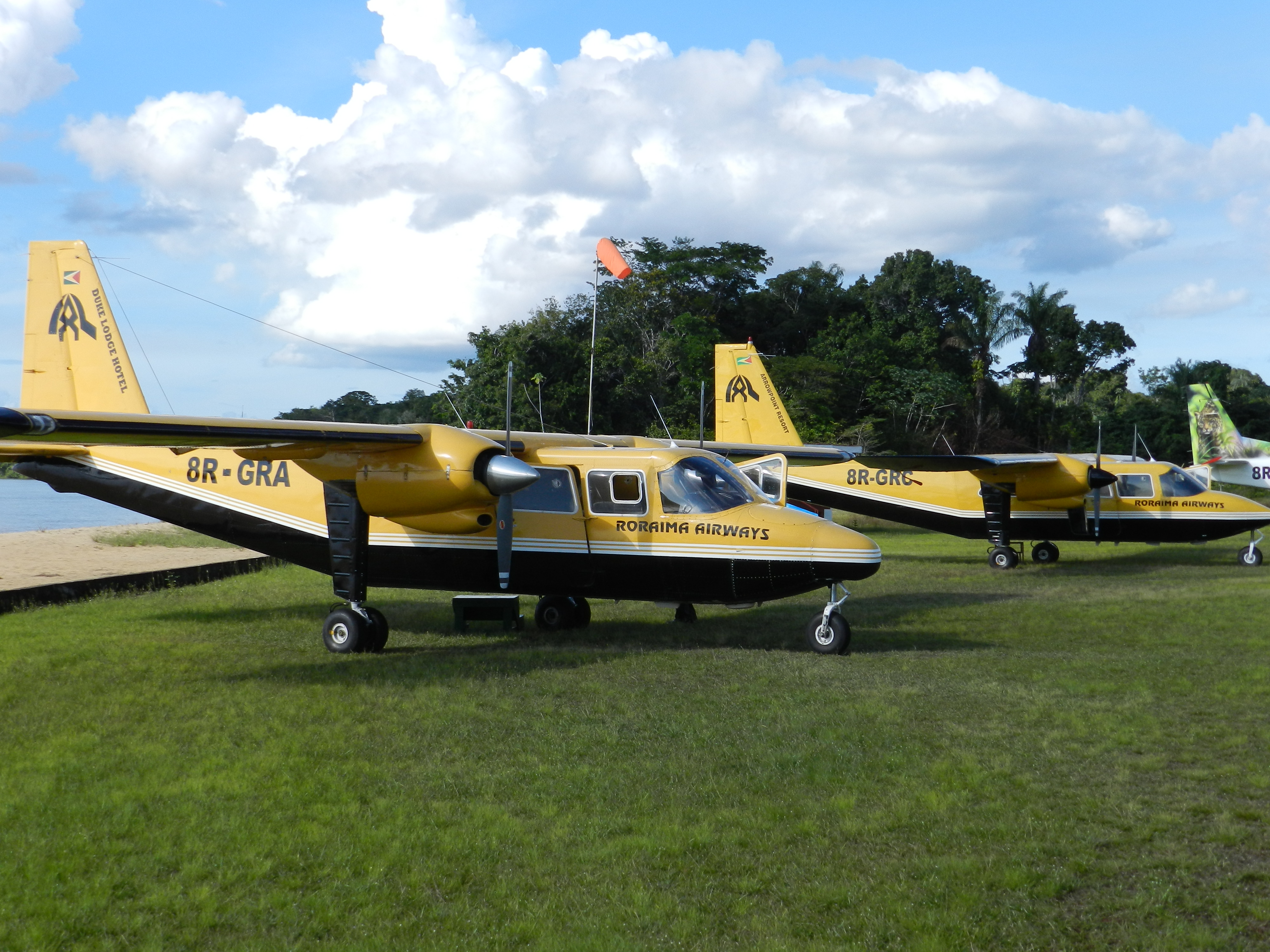 Roraima Airways was established in November 1992 and commenced its operations as a domestic airline offering charters in Guyana, South America, and the Caribbean, with particular emphasis on executive clientele. Over the years, our range of services have extended to ten divisions, all connected with vertical integration and cross fertilizing synergies that operate in support of the mining, logging and tourism industries – all for Guyana's National Development. Our co-founders, Captain Gerald and Debbie Gouveia, are both experienced professional airline transport rated pilots. Specifically, Captain Debbie Gouveia graduated from the Flight Safety Academy in Vero Beach Florida, while Captain Gerald Gouveia graduated from Embry Riddle Aeronautical University and furthered his education at the George Washington University in Virginia and the National Defense University in DC.
Trans Guyana Airways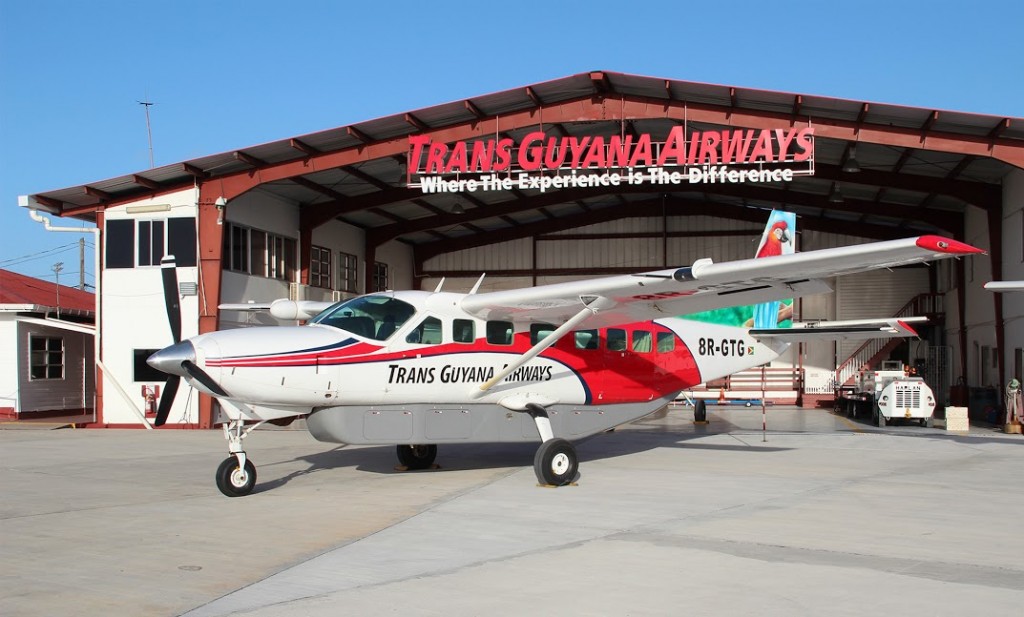 Originating in 1956 from a single float plane air service, Trans Guyana Airways (TGA) has grown into Guyana's premier and most dynamic domestic commercial airline, delivering a 57 year legacy of aviation experience and excellence as a member company of The Correia Group of Companies. Guyana's domestic aircraft industry, servicing the country's hinterland and coastal destinations, has rapidly expanded over the past 20 years with Trans Guyana Airways leading the way in this expansion. TGA currently owns and operates an expanding fleet of 6 aircraft flying approximately 22 domestic commercial flights per day and 2 international flights each day to Suriname. The airline employs 11 highly experienced Captains holding many thousands of hours, trained and qualified for the special conditions and demands of hinterland flying.
TGA is proud of its reputation for providing our customers with a superior service dedicated to safety, reliability and customer service as our first priority.Our focus is to deliver high quality, cost effective aviation solutions catering for the unique and specialized needs of each of our customers. Give us a call. We are at your service.
Taxi services are available in the arrivals area to help you get to your destination, safely and happily. For more information, please visit http://www.ogleairportguyana.com/