What you need to know before you travel
• All visitors to Guyana are required to have a valid passport to enter and depart Guyana.
• All visitors to Guyana should ensure that their passports have at least six months of remaining validity. Those arriving by air require an onward plane ticket.
VISA EXEMPT NATIONALS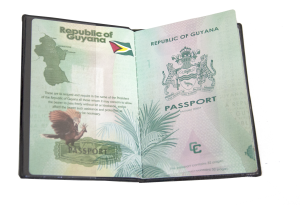 Visas are necessary for all visitors except nationals of the following countries: Commonwealth Countries, Belgium, Denmark, Finland, France, Germany, Greece, Ireland, Italy, Japan, Republic of Korea, Luxembourg, The Netherlands, Norway, Portugal, Spain, Sweden and United States of America.
The maximum duration of stay any visitor will be granted by Guyana Immigration, will not exceed thirty days.
NON EXEMPT NATIONALS
 All visitors to Guyana who require a visa for travel should visit the Ministry of Home Affairs website: http://www.moha. gov.gy/ prior to making their travel arrangements. All details regarding the Visa Application Process might be found on the Homepage of the Website under the subheading Immigration Services.
Applicants are encouraged to apply three (3) weeks to (1) one month in advance of travel.
The process period is one (1) week however this varies depending upon the nature of the case
A letter notifying the applicant of the visa being granted will be sent to their address provided in the application.
Visitors must have in their possession the original/ or copy of the document stating the visa has been granted to show to Immigration upon arrival at Cheddi Jagan International Airport -Timehri.
Payment for the visa might be made to the Ministry of Home Affairs, Guyana or upon arrival at Cheddi Jagan International Airport – Timehri.
 Visitors who wish to extend their stay must contact the Ministry of Home Affairs in advance of the date he/she is expected to depart Guyana. The Ministry of Home Affairs is located at 60 Brickdam Street, Georgetown. Guyana. The Central Office of Immigration, where the extension is granted, located on Camp Street, Georgetown, must also note the extension in the visitor's passport.
Travelers for purposes other than tourism should check with the Ministry of Home Affairs for information about requirements for work permits and extended stays.
For further information, visitors are encouraged to contact the Head of Immigration Support Service, Ministry of Home Affairs, Guyana on Tel : (592 ) 223 7867 or contact the Guyana Foreign Office nearest to you .