Mashramani
Mashramani is a modern- day version of an original word that connotes "a community celebration after successful co-operative work". Mashramani Festival is Guyana's varied annual country-wide celebration in observance of its Republican anniversary; its actual day of celebration is February 23.
Its beginnings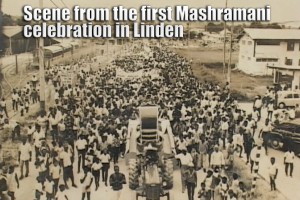 The festival had its beginning in the Bauxite Mining town of Linden. This Upper Demerara River community, in 1970, was always proud of its new name LIN-DEN, since it was named for the Prime Minister, Mr. Linden Forbes Sampson Burnham, and the community's favourite national leader. They also searched for unique ways to welcome and celebrate Re-publican Status on February 23, 1970.
Members of the Junior Chamber of Commerce, the Linden JAYCEES, were engaged in brainstorming proposals and the group embraced the Mashramani Concept as explained by Allan Feidtkou who was of Amerindian descent. The creative energies gave birth to a name that would be meaningful, cultural, and artistic as it captures the festival of events. Mashramani was born, and then quickly "nationalized" by officialdom. This national festival soon promoted the country's cultures, history, traditions and art forms. It still endures, retaining pride of place on the country's annual calendar of national events.
It's MASH !!!!!!
The National Mashramani Management Committee commences plans for the country wide celebrations in August-September of the year prior to the event. Adverts are placed in the public domain encouraging all join in the selection of the MASH Theme Competition for the for the upcoming celebration whilst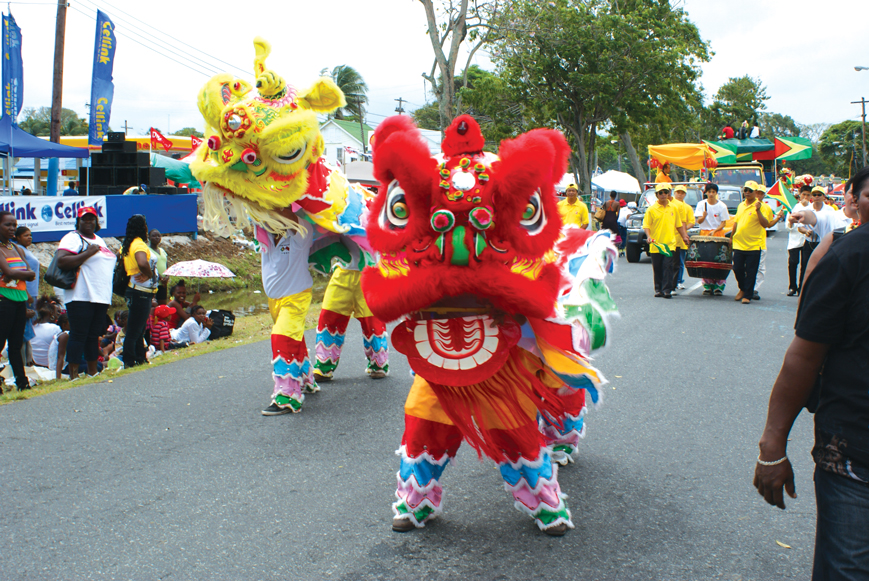 simultaneously reminding the nation of the other thirteen CATEGORIES OF COMPETITION AND ACTIVITIES.
Guyanese respond by entering/participating in Junior and Adult Calypso competitions; Calypso, Drama, and debating competitions, Costume Bands; Community, Regional and National Parades; Masquerade, Steel Band, Soca and Chutney competitions; and the Illuminated and Decorated Building Competitions.
Each Administrative Region across Guyana holds a Flag-Raising Ceremony to remember when the Golden Arrowhead was first hoisted on February 23, 1970. Then on February 23rd, all Guyanese from the ten administrative regions of Guyana or those visiting from overseas locations converge on the country's capital to experience and participate in this grand, massive carnival –like costume band and float parade.
This riotous extravaganza of costumed revelers, musical bands, singers, decorated vehicles and wide eyed enthusiastic spectators give life to every conceivable artistic and cultural art form Guyanese are capable of showcasing – in true Guyanese-Caribbean spirit of celebration.
So here is an open invitation, come join us for MASHRAMANI!
Mash Secretariat, Ministry of Culture, Youth and Sport
Address: 91 Middle Street, South Cummingsburg, Georgetown
Tel: (592)-226-4764
Email : mashsecretariat@gmail.com