The Government of Guyana welcomes visiting yachts and has specifically designated the small mining town of Bartica, about 40 miles up the Essequibo River, as an official Port of Entry for this purpose. Bartica is at the point of entry of two (2) other major rivers to the Essequibo River, the Mazaruni and Cuyuni Rivers. The confluence of these rivers provide excellent anchorages for visiting yachts.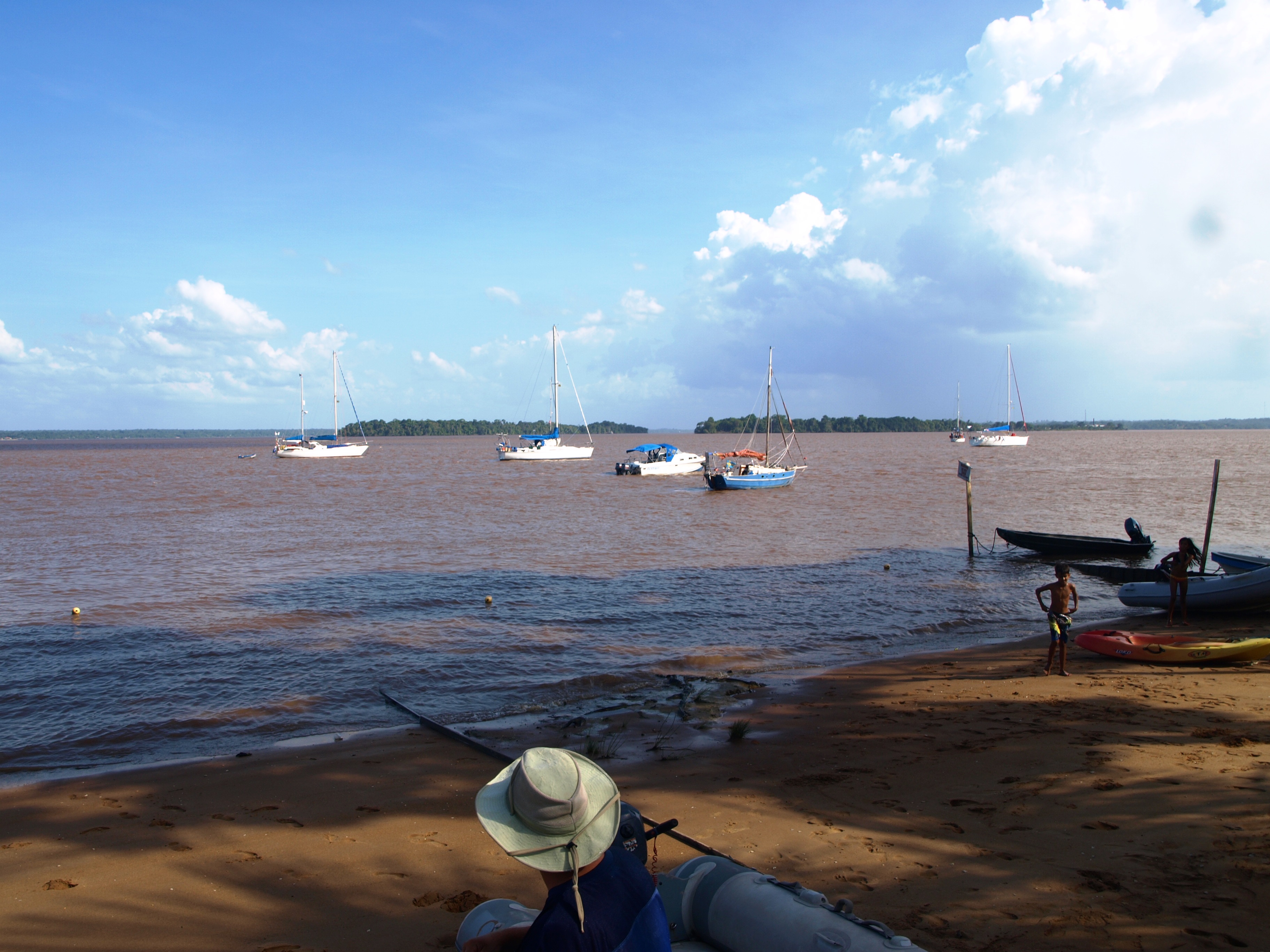 Visiting yachts are advised to consult the Doyle Cruising Guide (www.doyleguides.com) on sailing to Guyana. The Guide specifically covers entry to the Essequibo River and sailing up river to check-in at Bartica and available anchorages at two (2) of Guyana's Eco Resorts in the area, Baganara Island Resort and Hurakabra River Resort. Both of these resorts welcome and cater for visiting yachts.
Customs, Immigration and Health check-in and out at Bartica is readily facilitated by a simple declaration form designed to accommodate yachts. Yachts may also use check-in facilities at the Parika FerryTerminal nearer to the entrance of the river.
The Doyle Guide provides waypoint coordinates from the mouth of the Essequibo for safe motor sailing to Bartica and from Bartica to open anchorages offshore from the Baganara and Hurakabra river resorts.
Visiting yachts may give advance notice of their ETA's to the Maritime Administration (marad@maritimegy.com) and can contact the Lighthouse Tower on SSB frequency 8281.2 and VHF16.
Attention to tidal conditions  is important. Yachts should enter the river on a rising tide, approaching  on the channel indicated in the Doyle Guide, anchor off Reoden Rust Marina for the night and plan to motor up river to Bartica on a rising tide to arrive at high tide at Bartica.
Anchor off the Bartica Ferry Stelling as shown in the Doyle Guide and dinghy in to the dock at the Eastern end of the Stelling. Check in next to the Police Station behind the dock.