LOCATION
Guyana is located on the North East Coast of South America and is its only English speaking country. Between 1o & 9o North Latitude and 57o & 61o West Longitude, bordering Venezuela to the West, Brazil to the South, Suriname to the East.
GEOGRAPHY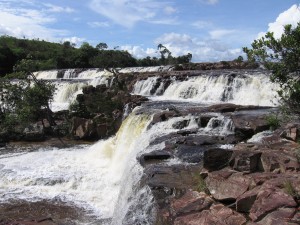 Guyana is the fourth-smallest country in South America after French Guiana, Suriname and Uruguay; it has four distinct geographical areas: the Low Coastal Plain; the Hilly Sand and Clay Belt; the Highland Region and the Interior Savannahs. The area is 214,970 sq.km.
Approximately 75% of the land area is still intact forest, and 2.5% is cultivated. The coastline is 1 metre to 1.5 metres below sea level at high tide necessitating an elaborate system of drainage canals.
The most valuable mineral deposits are bauxite, gold, and diamonds. The main rivers are the Demerara, Berbice, Corentyne and Essequibo.
CLIMATE
Guyana is a tropical destination that is pleasant and warm for most of the year, humid, moderated by northeast trade winds; two rainy seasons (May to mid-August, November to January). Mean temperature of 27 ° C and the average temperature range from 24 ° C to 31 ° C. Rainfall is approximately 2,300mm a year in Georgetown.
POPULATION
Guyana's population is approximately 747,884 (Census 2012) of whom 90% live along the coastal strip and banks of major rivers.
CLOTHING
Light weight, casual clothing can be worn throughout the year. However longs are recommended for the evening along with mosquito repellent to safeguard against mosquito bites.
HEALTH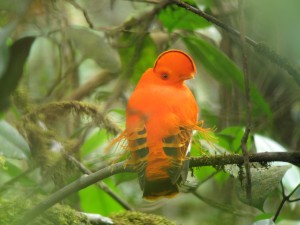 There is a risk of malaria in certain parts of the interior. Consult your doctor for the required precautions if you intend to travel there. Georgetown and coastal areas are Malaria-Free.Municipal Hospitals and Health Care Centres exist within rural and outer lying communities with medivac services available in cases of emergency.
Further information can be obtained from the Ministry of Health on Telephone Numbers: (592) 226 7338 or (592) 226 1366.
INTERNET
For most customers, internet service is available nationally through independent providers. Service is also available in most hotels and at many internet cafés which have been established across the country. Some hotels and restaurants provide Wi-Fi at no charge to patrons using their laptops.
The informative home pages of these service providers have useful links to other sites. The sustainable development programme site, www.sdnp.org.gy has links to several NGOs, conservation groups, and international organizations as well.
NEWS
There are four daily papers; Kaieteur News, Stabroek News, Guyana Times Newspaper and the national paper; Guyana Chronicle Newspaper.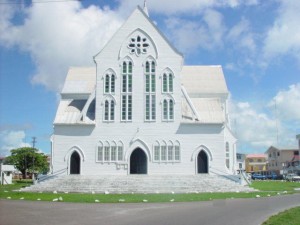 There are over twenty (20) Television Stations and five (5) privately owned radio station and one (1) government operated radio station.
LANGUAGE
The official language is English, often spoken with a Caribbean Creole flavour. Guyana is also the only English speaking country on the coast of South America.
PLACES TO WORSHIP
The predominant religious groups are Christians, Hindus and Muslims. Each is well represented with its own churches, temples, mosques. They are found across the country where the major landmarks featuring traditional architecture may be seen.
GOVERNMENT
Guyana became independent from Britain in 1966 and a Co-operative Republic in 1970, when a non-executive President replaced the Governor-General. A new constitution in 1980 gave the President wide executive powers. The Cabinet is headed by the President, and there is a 65-member National Assembly elected by proportional representation.
EMERGENCY NUMBERS
Police: 911, 564, 225-6411
Police: Emergency Response Unit: 225-6411(24hrs), 226-4585
Impact: 225-2317, 227-4064-5
CID Headquarters: 225-3650, 225-8196, 226-6978
Police Headquarters: 226-2487, 226-2488, 227-4656
Traffic Headquarters: 227-2272, 226-9431, 227-2349
Operations Brickdam: 227-1270, 227-1149 Fire: 912, 226-2411-13
Ambulance: 913
TIME ZONE GMT – 04:00