Guyana is in South America but has more in common with the Caribbean, and is the CTOs poster-child for sustainable tourism. Pippa Jacks goes in search of jaguars in this little-visited country.
As the sun begins to peep over the forest canopy, the rainforest orchestra strikes up for its morning concert. Cicadas supply the strings with their synthesized buzz, while a woodpecker plays percussion on a tree trunk. Distant birdsong sounds like a recorder; a caracara bird shrieks like a firework before it explodes and there's the constant, penny-whistle call of the screaming piha bird.
I'm sharing this viewing platform 33 metres above the rainforest floor with just two other people, so I feel like the birds are giving me a private performance.
Iwokrama Rainforest Reserve is described as the "green heart of Guyana", and covers a million acres of pristine rainforest. The raised canopy walkway on which I'm sitting allows me a better view of some of the country's 800 bird species and 7,000 plants and – if I'm lucky – I may catch a glimpse of an elusive jaguar.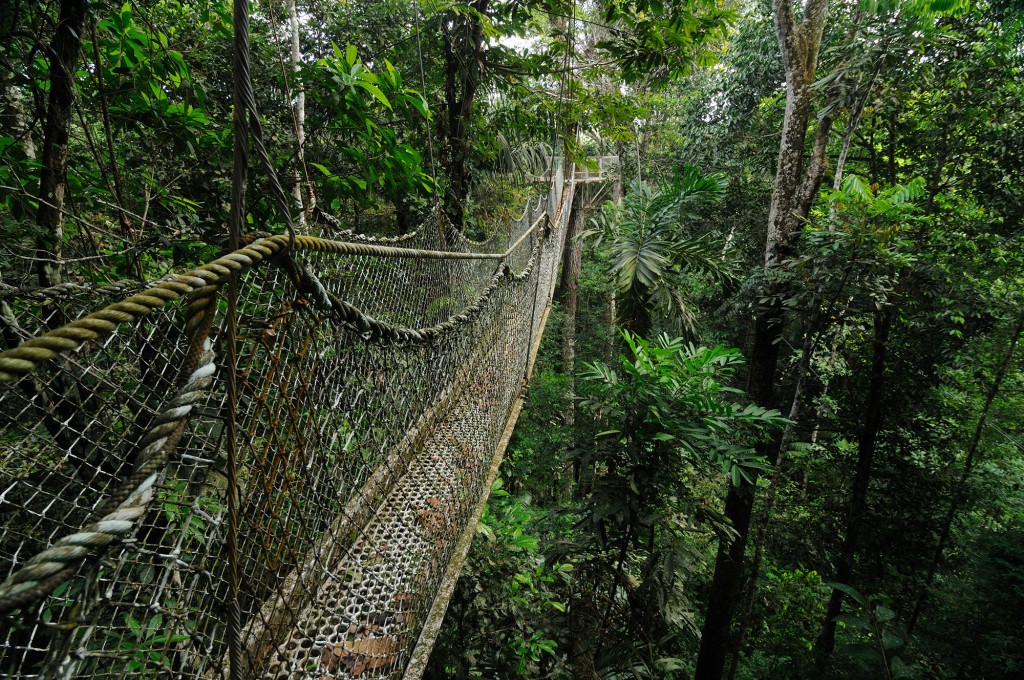 The reserve was created in 1996 as a "gift" to the international community, so research could be carried out into sustainable forestry and climate change, and enabling the indigenous Makushi people to earn money from tourism instead of mining. There are only a handful of places to stay in the rainforest and surrounding savannah, and the lodges and camps have been carefully crafted to offer different experiences, so as not to compete with one another. After a jaguar-less stay at Atta Lodge, we drive further into the reserve to Iwokrama River Lodge and Centre for Rainforest Conservation where I get a chance to chat to the resident scientist about her research.
My home for the night is a simple wooden chalet with a hammock out on the porch, from where I can stare out onto the mighty Essequibo River. After dinner, we go out by boat in search of nocturnal wildlife, and spy Sankhar, the friendly six-foot caiman, as well as several snakes.
On a morning hike to the top of Turtle Mountain, there's still no sign of a jaguar, but we do encounter a group of cheeky howler monkeys, who pee on us from above and throw sticks to make us move on.
On a 6am river trip, we see a group of red howler monkeys, beautiful blue and gold macaws, and a terrifyingly large harpy eagle – with a wing span of up to six feet – which can take animals as big as a sloth out of a tree.
Big attractions The harpy eagle is just one of Guyana's many natural giants. It's as if, left undisturbed by man, wildlife has gone into turbo-evolution here. There is the giant river otter, the giant anteater, the world's biggest lily and the world's largest constricting snake, the anaconda. And of course there's the legendary jaguar, which is the largest cat in the Americas. But even the BBC documentary team, which came to film Lost Land of The Jaguar here in 2008, only caught one jaguar on camera, so I try not to get my hopes up.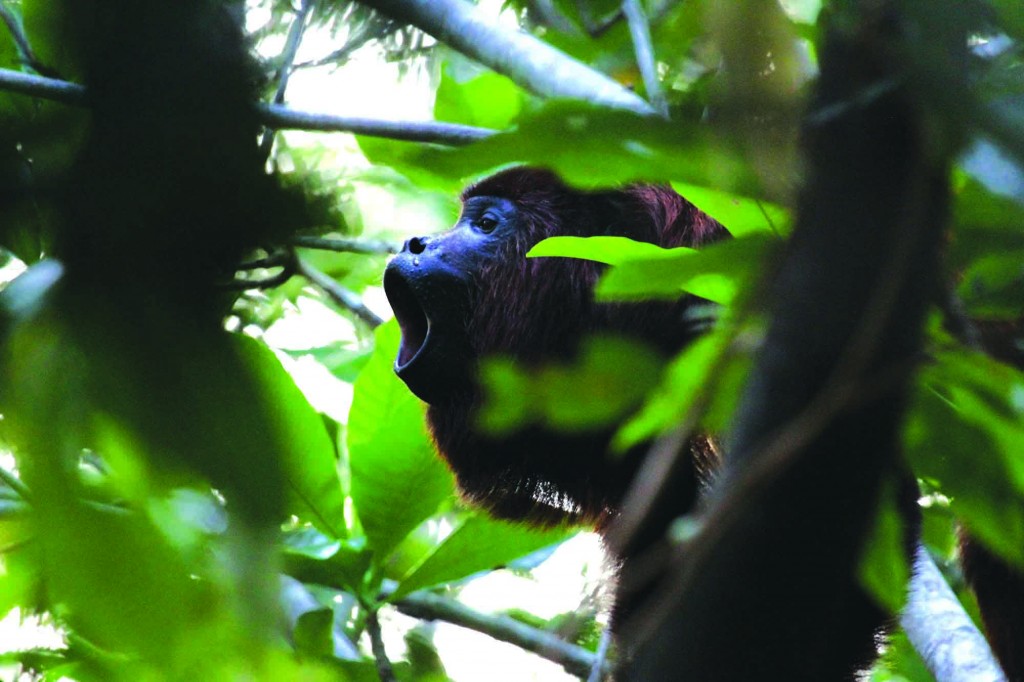 With such incredible biodiversity, it's no surprise that Guyana is popular with wildlife enthusiasts. Lodges and camps also offer activities like horse-riding, canoeing, sport-fishing and jungle survival courses.
Such small-scale tourism (only around 2,500 annual tourists from the UK) with internal flights in tiny planes makes Guyana a "reassuringly expensive" destination. But those who can afford it are treated to some of the most diverse and untouched wildlife in the world, and have the rare privilege of barely bumping into any other tourists.
On a day trip from the capital city of Georgetown to the magnificent Kaieteur Falls, I was one of only a handful of visitors that day – hard to believe when you think of the droves of tourists at other famous waterfall sites in the world.
Pottering around Georgetown too, clients are unlikely to come across many other holidaymakers. Churches, mosques and Hindu shrines sit side by side, hinting at how this resource-rich country was conquered by the Dutch and then the British.
More than 90% of the population live in a narrow coastal strip, and, as an English-speaking country, these people feel more in common with the Caribbean than with Latin America.
Sustainable future Guyana is also the member destination to which the Caribbean Tourism Organisation looks for best practice in low-impact, nature-centric and community-focused tourism.
Surama Village, Guyana's most famous example of community-led tourism is therefore a fitting place to conclude my trip. This community of nearly 300 Makushi people in the Rupununi savannah, just south of Iwokrama, has successfully opened up to tourism while retaining its hunting and farming traditions.
Guests are welcomed to the village like friends and can stay in either a traditional thatched "benab" or a more modern cabin.
Over a delicious breakfast of breads, homemade peanut butter and fruits grown in her own garden, Surama's chef and "culture leader" Jeane Allicock tells me how she teaches songs and poems to the community's children to keep the Makushi language and legends alive.
I'm lucky to get the chance to chat to village elder Fred Allicock, one of the brothers who founded the Surama community, and who worked closely with the research organisations to locate and build Iwokrama field station. He also created the agreement between the indigenous owners of the land and the research bodies as to how Iwokrama would be run.
I can't help but ask how many jaguars he's seen himself. He chuckles as if he's been asked this question a thousand times.
"The jaguars are there," he promises. "But if your eyes aren't accustomed to the landscape then you miss them."
If only the stealthy jaguars would take their lead from the birds at Iwokrama and stage a private perfomance for me. Though that would rather ruin the fun of searching.
For more information visit www.ttgdigital.com