Driving in Guyana
Traffic drives on the left. Seat belts are necessary by Law.  If travelling to Guyana and wish to rent a vehicle during your stay, please enquire with the Customs Officer at the Airport, upon arrival into Guyana. The permit will be immediately issued to you provided you have your international driver's licence with you. So be sure to remember to walk with it. The permit is issued free of charge.
Taxis From Cheddi Jagan International Airport-Timehri
Tourists should ONLY use the official taxi services registered to operate at CJIA. They can be identified by their uniforms (Crème Shirt- Jackets, Black Pants and ID Badges. Fares are listed at the Airport and are fixed).
If a decision is made to use one of the other taxis, please agree upon the fare for the trip into Georgetown before entering the vehicle.  Fares charged from Airport to Georgetown rate between US$20.00 and US$25.00.
Taxis and Buses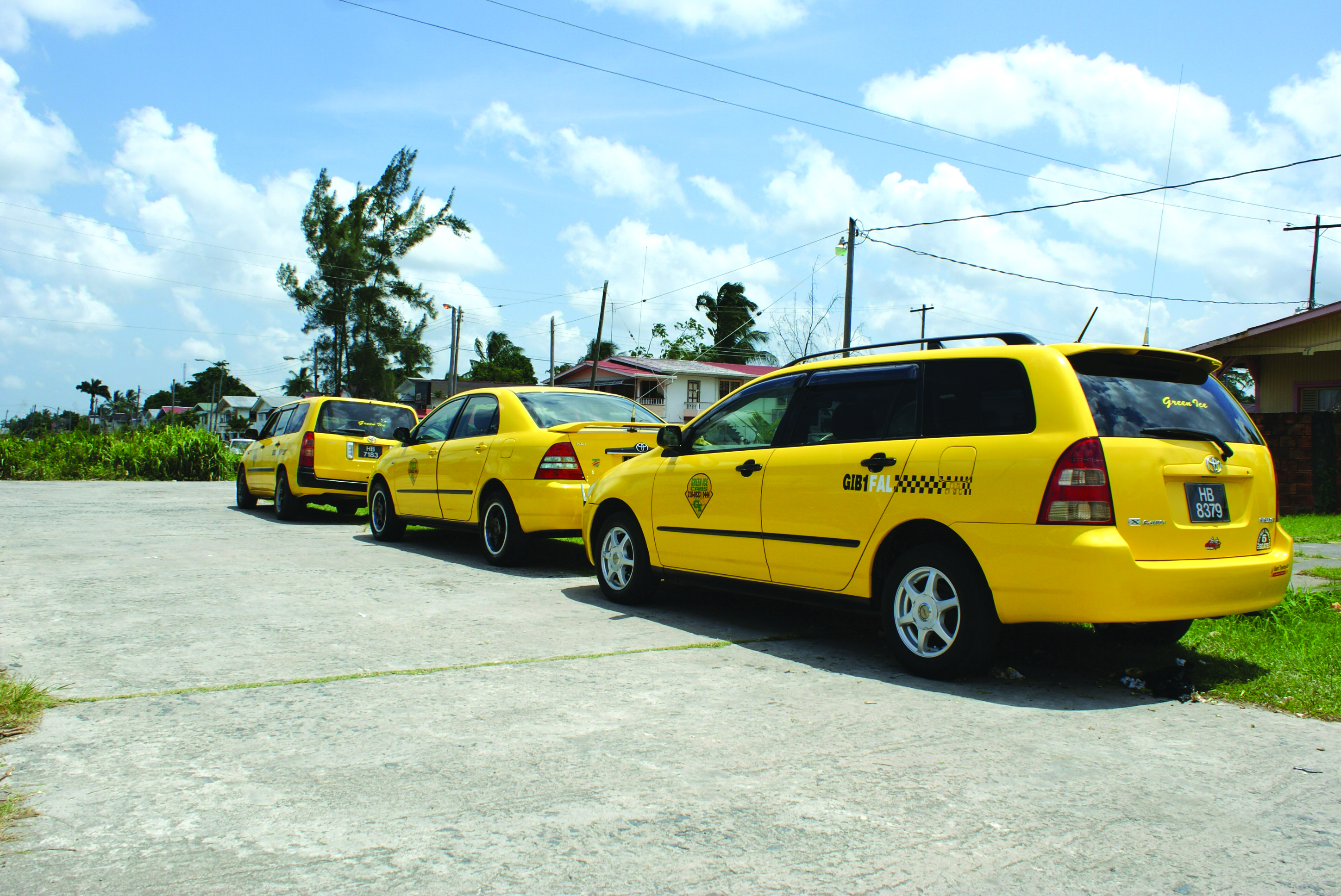 Georgetown is well served with taxis, operating throughout the city and to and from other urban centres.
Before embarking, do enquire of the rates for travel to destination of interest. Use only recognized yellow taxis bearing the logos of respective taxi services. Alternatively, do seek the guidance of the front desk staff in your selection of those that is already contracted to the facility.
There are also ultra –cheap minibus running around town and along the coast, or to the Cheddi Jagan International Airport and Linden. Check and confirm the fares before entering the vehicle.
Transportation around the city is provided by privately owned mini buses which operate in allocated zones for which there is a well- regulated fare structure. This arrangement extends to all mini bus routes throughout the country. Taxis afford freer movement around the city.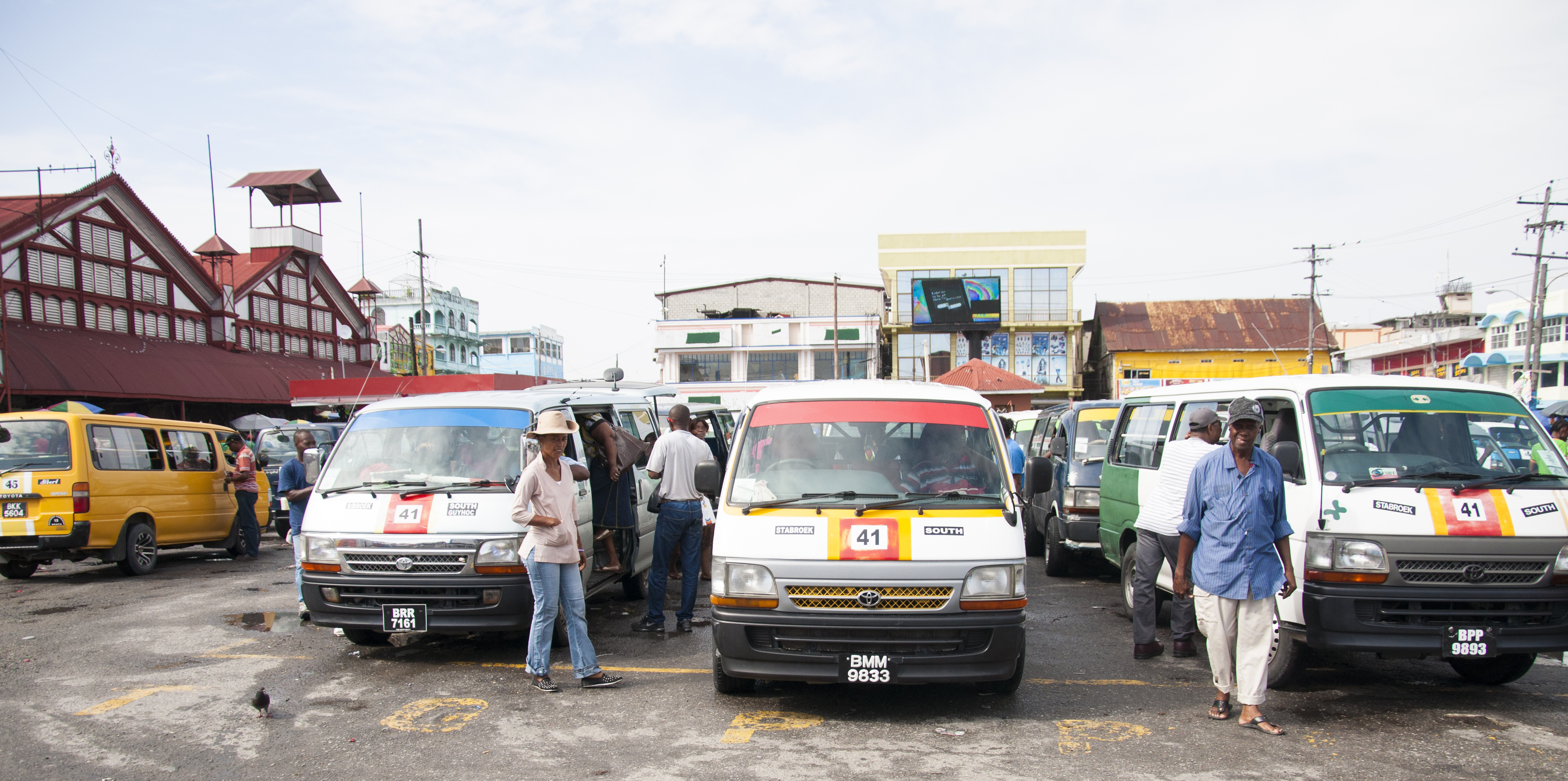 Travel around Georgetown by Bus: Short stops within the limits of the city are approximately G$60.00 and longer stops G$80.00.
Travelling by taxi for short distances: approximately G$300- $GY400.00; longer drops G$500.00 and upwards determined by the distance and destination. Prices will vary from location to location. Rented cars are also available.
River boats and Ferries
With the opening of the  Berbice Bridge  between  East and West Berbice, travelling time  is lessened  for  commuters from  Georgetown to  Berbice and  onward travel to  Suriname via the  crossing at  Moleson Creek.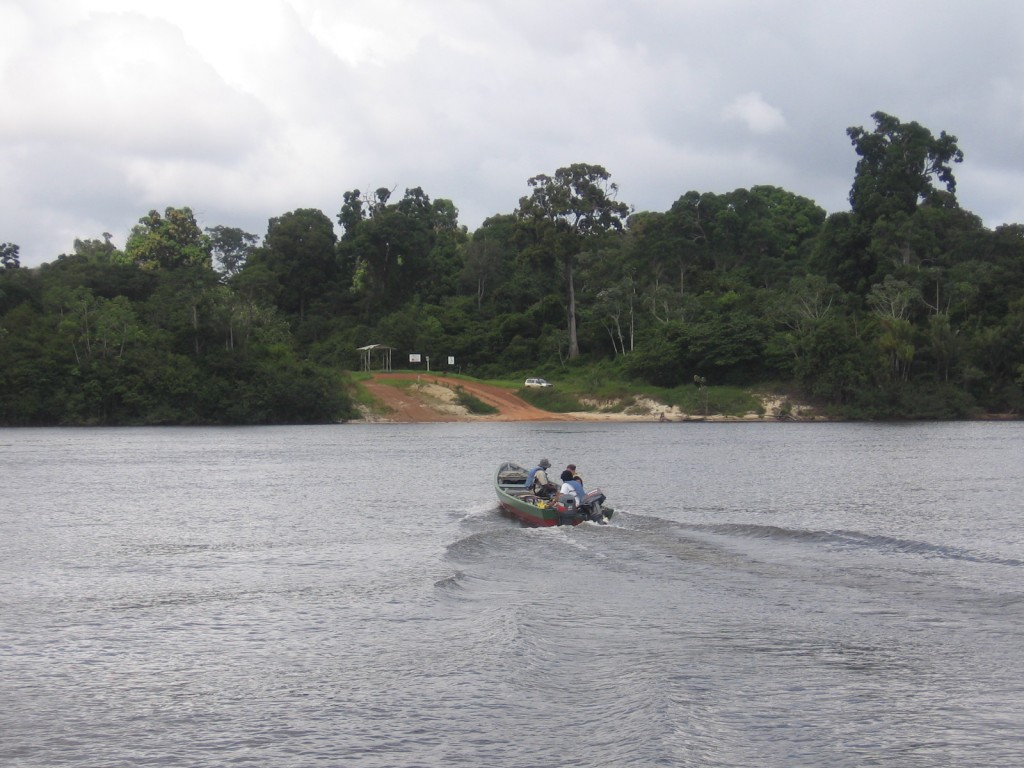 A toll is charged for the Berbice Bridge based on vehicle capacity. The fee per passenger crossing with the Canawaima Ferry at Moleson Creek travelling to Nickerie, Suriname is US$11.00 one way and US$15.00 return.
Commuters to West Demerara have a choice of road transport via the Demerara Harbour Bridge or by the Demerara River Ferry from the Stabroek Stelling to Vreed-en-Hoop which is obliquely opposite each other. Be sure to check the bridge opening schedules one day prior to travel.
The highway which begins on the West Coast of Demerara is heavily trafficked since it provides a link to Parika on the East Bank of Essequibo River which has become an important centre of economic activity in the Essequibo region. For example, speed boats or other types of transportation can be hired to take passengers as far as Bartica or other hinterland resorts and back in a single day.